A car hail cover is a protective device that is used to protect an automobile from the damaging effects of a hailstorm. This type of cover belongs to the automotive equipment and is designed to prevent hail damage, which can include dents, cracks, stone chips and scratches on the car body.
How anti-hail covers work
Car hail covers are made of strong and durable materials, such as polyester or nylon, and are designed to withstand bad weather and adverse weather conditions. Usually, these covers come with a lacing or strapping system to hold the cover securely on the car and prevent it from being blown away by the wind.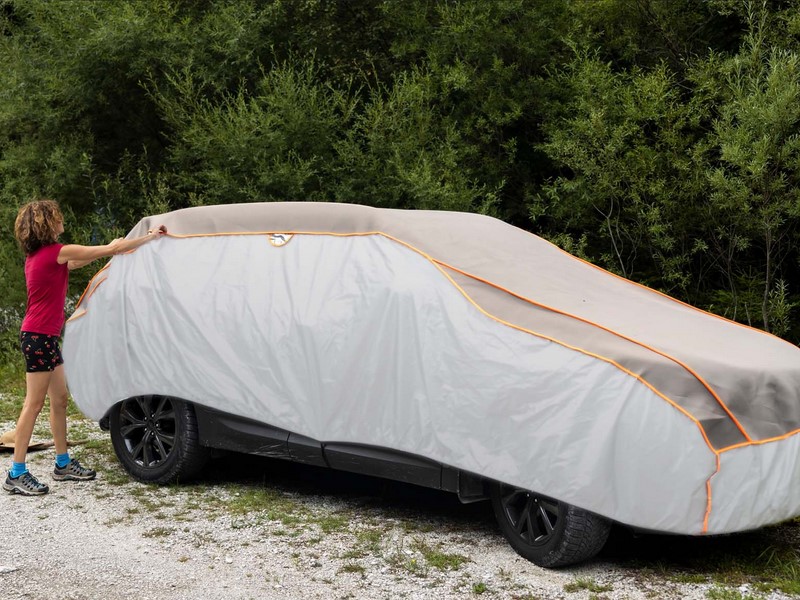 Car hail covers come in different sizes to fit vehicles of different sizes, shapes and models. Some hail covers also come with additional features, such as reflectivity or UV resistance, that can help protect your car from other types of sun or moisture-induced damage.
Car hail covers are a practical and cost-effective solution for protecting your vehicle during a hail storm. This device can help prevent the high costs associated with repairing hail damage and can also protect the value of the car in the long term.
When should a hail cover be considered?
Anti-hail cover is recommended for anyone who lives in an area where hail storms occur frequently.
In these areas, hailstorms can cause significant damage to automobiles, including dents, cracks and stone chips, which can require costly repairs.
Posts from the same category: