If you are looking for a place for weddings in Croatia, you should definitely consider Dubrovnik. This city is one of the most popular tourist destinations in the country, and for a good reason. Dubrovnik has a rich history, a stunning architecture, and a relaxed atmosphere that will make you fall in love. Whether you want to have a wedding in a medieval church, a fortress, or a beach, Dubrovnik has it all.
Hvar: A Sunny Island of Beauty and Fun 
Another great option for your wedding in Croatia is Hvar, the sunniest island in the country. Hvar is famous for its gorgeous beaches, diving spots, lavender fields, olive groves, and vineyards. The city of Hvar is a charming old port with a castle on top of a hill. You can find cute shops, restaurants, and night clubs in the stone streets. Hvar is a perfect place for your wedding celebration, whether you want to enjoy the nature, the culture, or the nightlife.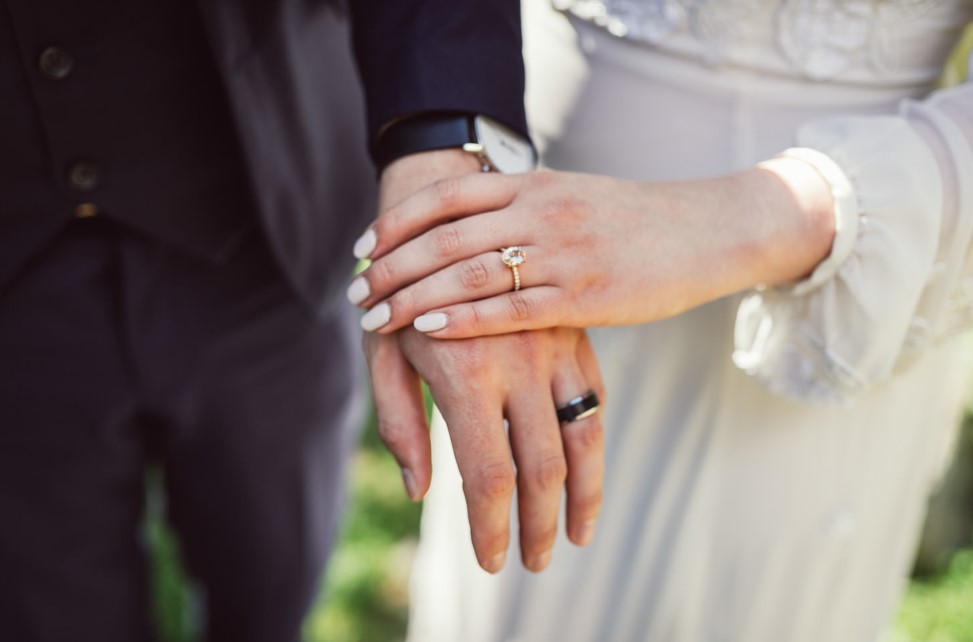 Korčula: A Hidden Gem of an Island 
If you are looking for a unique and exclusive location for your wedding in Croatia, you might want to check out Korčula. This island is located halfway between Split and Dubrovnik, and it is barely separated from the mainland by a narrow channel. Korčula is not as well-known as other islands, but it has a lot to offer. It has a beautiful old town that is said to be the birthplace of Marco Polo, the famous explorer. It also has some amazing beaches and coves. Korčula is ideal for a small and intimate wedding or elopement.
Vis: An Island of Mystery and Adventure 
Vis is another island that is not very popular among tourists, but it has a lot of charm and potential for your wedding in Croatia. Vis is known for its Blue Cave, a natural wonder that glows with blue light. It is also known for its military history, as it was closed to the public until 1989. Vis has some interesting sights, such as an old submarine base, a Roman theater, and an ancient Greek cemetery. Vis is a great choice for your wedding or elopement if you are looking for some adventure and mystery.
Brač: An Island of Natural Wonders 
Brač is one of the largest islands in Croatia, and it has some of the most stunning natural attractions. The most famous one is Zlatni rat, or Golden Horn, a beach that changes shape depending on the wind and waves. It is located on the south side of the island, near the town of Bol. Brač also has some other amazing places to discover, such as Vidova gora, the highest peak on the Adriatic islands, or Blaca desert, a former monastery hidden in the rocks.
Split: A City of Ancient Glory and Modern Vibe 
Split is not only a gateway to the islands, but also a destination in itself. Split is the second-largest city in Croatia, and it has a remarkable history and culture. The old town of Split was built around the palace of Diocletian, a Roman emperor who retired here in the 4th century. You can still see many buildings and ruins from that era, as well as from later periods. Split also has a vibrant modern vibe, with many cafes, bars, restaurants, and shops.
Trogir: A City of Charm and Elegance 
Trogir is another city that deserves your attention if you are planning your wedding in Croatia. Trogir is located near Split, but it has its own airport and character. Trogir has a small but beautiful old town that dates back to the Middle Ages. It has many churches, palaces, towers, and squares that create a romantic atmosphere. Trogir also has access to Čiovo island (connected by a bridge), which has some of the best beaches in the region.
Istria: A Region of Diversity and Delight 
Istria is the westernmost part of Croatia, and it has a different feel than Dalmatia and the islands. Istria has less tourists, but more diversity and charm. In Istria, you can find amazing locations from old cities on the coast to stone towns in the inland. Here are some places that are worth exploring:
POREČ – an old town with stunning architecture and beautiful waterfront promenades.
ROVINJ – a romantic and historic town that will leave you speechless.
PULA – an old stone town famous for its amphitheatre, one of the best-preserved Roman monuments in the world.
BRIJUNI – a group of 14 islands near Pula that are a national park and a former residence of the Yugoslav leader Tito.
KAMENJAK – a cape near Pula that has some of the most scenic and secluded beaches in Istria.
Posts from the same category: